Educational institutions for several years have been wasting paper in the form of printed documents, making errors in evaluation while taking tests, and causing the loss of answer sheets accidentally. So the entire education system needed something that would solve this issue, and this is the time we were introduced to online assessment during Covid-19.
This uncertain pandemic paved the way for online education; the entire shift including the staff, the teachers & students, shifted online. Yes, earlier the teachers who taught physically found it hard to understand the tools, but as they learned, they grew and finally loved their new form of teaching to the fullest.
Why Online Assessments?
As teachers, we know the colossal tasks involved in creating an online assessment. Managing and evaluating assessments can be a hassle when it is done on printed documents.
The entire scenario of handling logistics and overseeing an examination can be avoided when you switch to TutorShell. As an examiner, you only need to focus on inviting the students using their email IDs, and you can generate results instantly as soon as they are done with the test. Besides this, there are a few more crucial advantages of online assessments.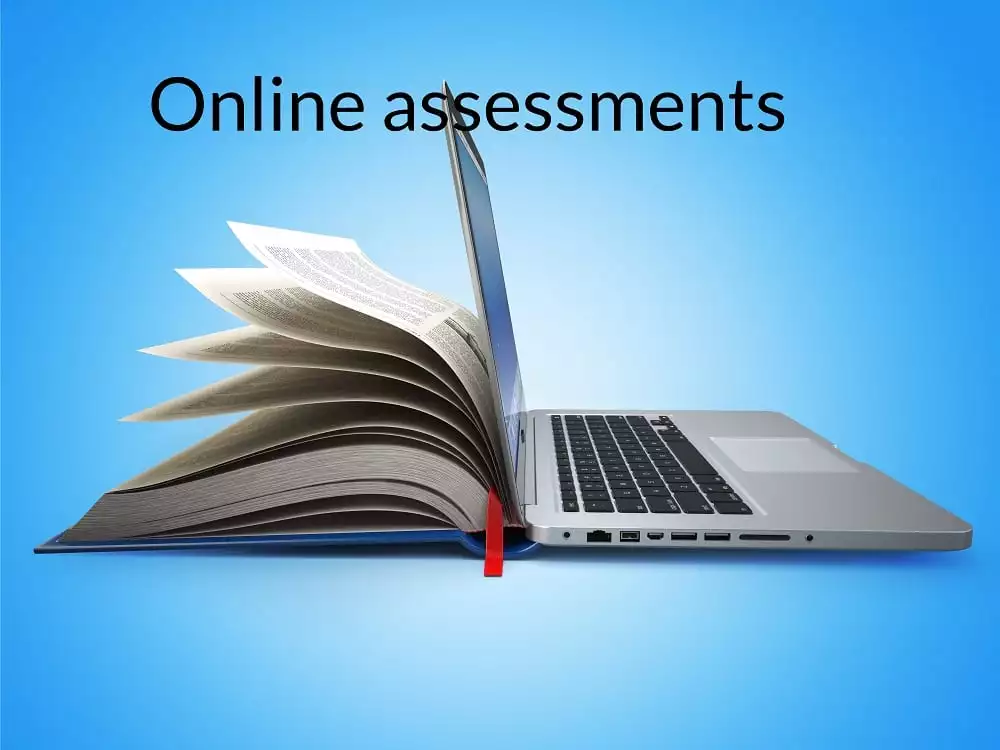 1. Easier to Grade
Through online assessments, we can leverage technology to do the brunt of the administrative work. With auto-scorable questions like MCQs, it's easier to provide immediate feedback, even without any human intervention.
The invasive feedback system built into the assessments makes it easier to track a student's performance analytics with a simple click. You do not need huge report cards to visualize their strengths and weaknesses.
2. Increased Flexibility
With the entire world accepting the remote-work culture, even students and tutors prefer the flexibility of exams from any location and time they prefer. This can also alleviate the stress of power outages or unexpected technical issues.
3. Secure and Unlimited Storage Solution
While maintaining the security of question papers, results, and historical records of student performance can be very taxing, using a storage solution is much more beneficial. It can help you store unlimited tests in an organized manner and control access to appropriate individuals accordingly. While we respect student privacy, we do not want the data to fall into the wrong hands.
4. Collaborative Test Creation
Creating unique questions paper for each exam is a time-consuming task. You can avoid it by creating a question bank of approved and solved questions. This can be even beneficial when there are multiple tutors or sub-tutors for subjects that need collaboration. Using an online assessment system, they can work together to create a question paper smoothly. This exercise can be made even easier by automating and randomizing questions from the question bank.
5. Cost Effective
By adopting online assessment as part of the education system, you will be able to save a lot of money. You can avoid the need to buy papers and own huge equipment for printing your question papers by doing it the digital way. All you need to do is send emails, and emails are free. This way, you can avert the difficulties of managing a classroom, seating the students, and invigilating them during the exam. Also, when students don't have to come to the classroom to take exams, they save money on their travel expenses.
In What Ways Can Online Assessments Benefit Teachers?
As a teacher, if you are tired of using online assessment software that is susceptible to cheating, has uneven infrastructure barriers, has multiple challenges in technology adoption, and has a difficulty grading long answers, then we are happy to introduce a breakthrough with TutorShell.
Our software comes with a highly secure auto-grading system that helps you check long answers with ease and ensures fairness. Our secure infrastructure makes sure that there are no question leaks which greatly reduces the potential for cheating.
As an examiner, you can set up a questionnaire with just a few clicks. Before diving deep into the exciting features of TutorShell, let us first know some general pros of online assessments.
Benefits of TutorShell's Exam Management Software
1. Test Generator
At TutorShell, our online exam management software can help you generate tests quickly from the comfort of your computer. The administrator can easily generate tests from our dashboard. Our system allows you to customize tests for various needs through an easy-to-use test creator. You will be able to input details like subject and test name, class, time duration and deadlines, cut-off Marks, and a brief description of the Test.
2. Test Record
Our online exam software makes test accounting easy. Tutors can maintain the records of every single test taken by the students effortlessly within the dashboard. They can also access details of each test and how their students performed. Along with this, having a record of previous question papers aids with the revision process.
3. Performance Tracker
We also provide a performance tracker that allows you to track the performance of every individual student with the click of a button. The admins will be able to see data of various attempts of students in each test. Through visualizations of this data using graphs, you can make educated decisions to improve the students in subjects they are lacking.
Key Takeaways
Online exams are now a legitimate form of assessment, substituting traditional paper-based exams.
While there are many advantages of online examinations, like convenience and flexibility, it is also prone to cheating and cybercrimes.
With TutorShell's cloud-based Tutor management system, you can create and share online exams all in one place with increased security.
Our system allows you to leverage the advantages of conducting online examinations without worrying about technical glitches or malpractice while also providing a positive experience to the students.
Teachers can reduce their workload by utilizing our software that assists with auto-grading and instant feedback.