We have seen several students in our life who has prepared extremely well for their exams, but their mind goes blank when they appear before the actual exams. Their hands sweat and their stomach hurt. All these are symptoms of exam anxiety.
If you are facing these signs then your test score will always be low and you will be under constant depression. Let Tutorshell provide you with some test-taking strategies so that you can kill a test every time you come before them.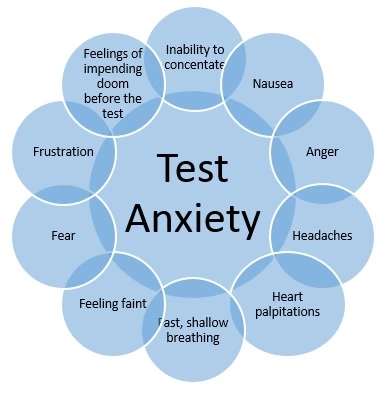 1. Never Do an All-Nighter Before The Test
Your nerves need relaxation and they can't get one if you pull an all-nighter just before an exam. Also, you are loading your brain with too much information at once which affects you negatively. Your brain would not remember so much information since you did not feed your brain slowly each day with any information.
If we tell you to run 5 miles today and appear for a marathon tomorrow will you be able to do it? Then the answer would be resounding no. You can't give you give your brain so much information pressure at once since you have not trained it in the first place.
2. Have Confidence
Fear is an emotion and it can be controlled, please remember that. The same goes for love, hate and depression, and happiness. Choosing positive self-talk during the exam hour is a must. In this way, you are telling your brain that you will shine no matter how stressful your situation becomes during the test. This will automatically tell your subconscious mind to limit the stress hormone (cortisol) and release a happy hormone known as serotonin to do well in your exams
3. Don't Start Answering When get your Online Paper
Take 5 minutes to read the questions and then start answering. There is nothing wrong in taking time to understand the question fully so that you can give a correct answer. There is no need to answer every question if you are unsure about it. First, answer the ones in which you are fully confident and then go back to the unsure ones.
4. Make Time for your Best Friend
Always look at the timer when you appear for an online examination. Our online exam management system has a dedicated timer beside each question. As a student, this will let you know how much time you are investing in each question. This is will let your mind be at peace so you can complete the paper effortlessly.
5. Practice Mock Tests
Use our tutor management system to self-prepare yourself for the actual exam. Our tutor management system will allow witnessing mock tests that are an exact replica of the final exam. This will let your brain witness a pattern that is not unfamiliar to you. This automatically will help you remain stress-free during the exam.