The education system has gone through many changes over the last couple of years. With digitization and online integrations, schools have extended beyond those four walls into the homes of the students through their screens. As demand for remote tutoring grew, the need for a good system was never more important.
Tutors and institutes alike needed a system that helped them manage the students, class schedules, and exam schedules all under one application. That is why TutorShell is here with its exceptional Tutoring Center management system that aids Tutors to manage all their admin tasks hassle-free.
Our cloud-based management software is a one-stop solution for every class management activity you would ever need. Let's dive in deep to understand what our product has to offer.
Manage your Classes Easily
Our class management software aids the collaboration between students and tutors in an online-friendly way. With the help of our software, Tutors can now focus on teaching and sharing their knowledge rather than stressing over the pending administrative tasks.
The class management software allows you to schedule classes, take attendance, assign subjects, and many more. TutorShell also provides features to create and distribute assignments and even conduct exams for the students and track their progress.
Our software allows you to schedule classes easily using the in-built calendar on the dashboard. Tutors can easily organize this calendar to plan ahead and create classes and tests for each subject.
The Online Class Scheduling Software also provides an option to include an auto-generated zoom link that is sent along with the reminders for each class. The biggest advantage of this interactive calendar is that any change made to it is immediately reflected on the dashboards of the students. This allows students to plan ahead of time and stay on track without wasting any time.
Make Learning Fun
We know that monitoring your student's activity and attention span during class can be very challenging. That is why there is an increasing need to make learning fun for students and teachers alike. By making the class interactive through the use of Multimedia, Tutors can engage and connect with their students better than before. Our software offers a Learning Management System that facilitates storing and sharing of notes, files, and links in a single place.
Whenever tutors want to share curated study material with their class, they traditionally sent e-mails to students individually or posted in their groups. But, our software allows Tutors to share study materials right from the centralized dashboard.
The added advantage is that all the necessary study materials can be found under one roof. Students can easily access their study materials as and when they get a notification in their mail.
Keep Track of Students
Apart from sharing knowledge with the class, a big responsibility of a Tutor is to keep track of every student's activities and performance. Through the comprehensive software offered by TutorShell, you can effortlessly manage student records like classes, subjects, and test records. Analyzing the performance through time now became easy and this allows the Tutors to offer personalized attention to each student according to their performance.
Since communication is crucial, especially with online classes, an Online Student Management system can offer a productive edge. Through TutorShell's portal, the students can get in touch with their Tutor any time they might need help.
Conduct Exams with a Single Click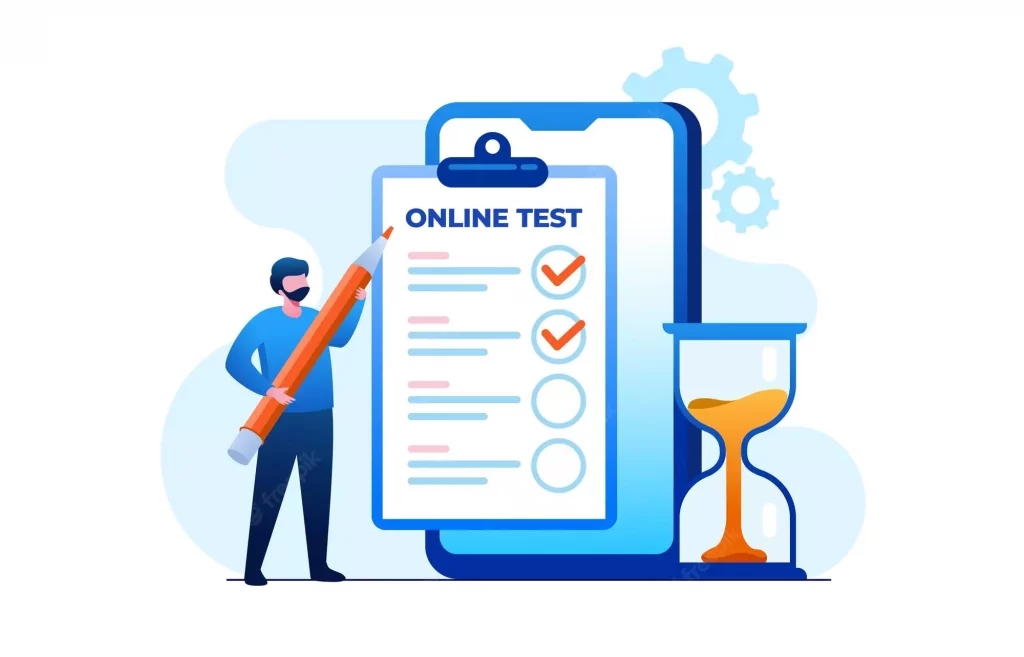 What do you think if I say you can create tests, administer them and track the results all under one roof? That's exactly what TutorShell's Online Exam Management Software does. We understand the kind of effort that goes behind conducting an exam – like planning the schedule, creating the question bank, and finally conducting the exams in a safe environment free from malpractice or technical glitches.
A dashboard is available on our Exam Management software that provides a brief performance analysis of students through their tests. Creating tests using our software is so easy. It is as simple as creating questions and bundling them into a test with a submission date, cut-off marks, and a time to complete the test.
TutorShell software saves an enormous amount of time for Tutors by cutting down the time needed for grading as it provides auto-grading on these tests.
Key Takeaways
To reduce the overburden of the administrative tasks of Tutors, there must be a system in place that automates and manages the redundant tasks all in one place.
TutorShell's Tutoring Center Management software is an excellent application that comes with a variety of features to facilitate collaboration between students and tutors.
Tutors can easily manage the class and subject information along with relevant study material, multimedia, and reference links.
Using the student management dashboard, Tutors can easily track performance and offer individual attention to students whenever necessary.
The tutor can schedule classes with integrated zoom links and auto-gradable tests using our software.
Our Online Tutoring Center Management software reduces the workload for tutors so they can focus on more important tasks at hand.