WHAT IS A STUDENT RECORD MANAGEMENT SYSTEM?
Time is the Most Valuable Asset & so are the Students; hence to save both, there is a Student Record Management System (SRS) or also referred to as Student Information Management System (SIMS), which is a Software Solution for Tracking, Managing, Scheduling and Recording Students Data.
Student Record Management System is a Chain Evolving Students, Teachers, and Parents. This Software basically tracks the Regular Activities of Students, keep a Record of their Attendance, Coordinate Communication Between Tutor and Students, and Keep a Check on Student's Growth.
BENEFITS OF STUDENT RECORD MANAGEMENT SYSTEM:
DIGITAL SYSTEM OF WORK
The most important benefit of the Student Record Management System is that it Saves Your Abundant time investing in Paperwork.
Be it Data filling, Maintaining Piles of Files, setting up the Exam Sheets, and whatnot, it is Absolutely Paperless where all the tedious task happens Digitally.
From Form Filling to Creating Marksheets, it's all easy with digitization. With the Digital Working System, less need for Papers saves time, cost, and Energy.
CENTRALIZED DATABASE
Students' Data Record needs to be 100% Secure for Present as well as Future necessities. With the Centralized Database, a Tutor can: –
Check Any Students data from anywhere, anytime

Can give access to any Faculty or Higher Authorities

Can keep Data Safe with Password Encryption
When information like Grades, Exam Reports, Class Scheduling, and Sharing Study Materials is all in one place, the Tutor needs not worry at all about anything except Tutoring.  
Data Segmentation Made Easy
Student Record Management System keeps data of each and every student based on their classes & section they belong to.
The Data Can be Managed in the Form of:
Class-Wise
Section-Wise
Year-Wise
SECURE & RELIABLE DATA
One of the Key Benefits of the Student Record Management System is that It has a password-protected system that lets the admin or Head Tutor feed students data with individual Email IDs & passwords. Students can then log in to their dashboard using the same ID & Password.
There's no question of Stealing and Hacking Student Data, Manipulation of Results, or misuse of Data.
The Password Protection Regular Assessment of data keeps it 100% secure and Reliable.
STUDENT SUCCESS GROWTH
Tracking Each and All Activities students get into, Maintaining their records, and Evaluating their results are all you need to see the Success and growth of Your Students. Well, the Mantra is to Keep Students on Track by keeping a keen eye on their Performance and Behavior.
Tutor Can Monitor the Student's Performance Throughout the Semester and can guide a Tutor to make changes in their Teaching Practice.
EASY ATTENDANCE TRACKING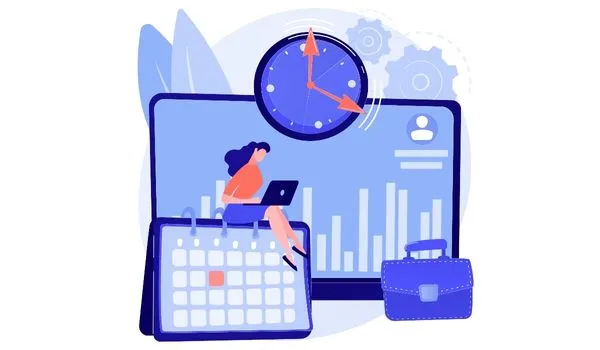 Keeping a Register or Sheet for Attendance is Outdated; with the Student Management System, you can keep track of Students Attendance online. The Record of Attendance can be Weekly, Monthly, or Yearly.
Parents and Teachers can examine the Attendance Reports online and can take necessary actions if there is absenteeism of any Student for their healthy Mind & Growth.
HEALTHY TEACHER-STUDENT RELATIONSHIP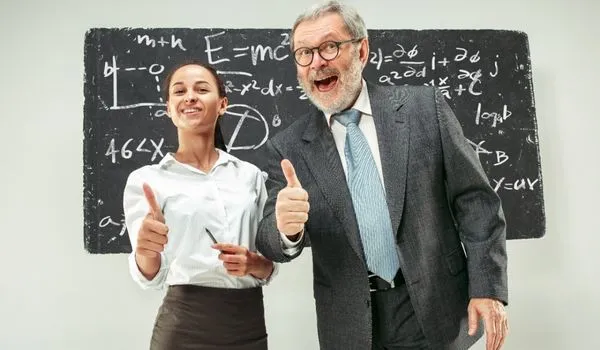 When a student gets everything served on a platter, be it Exam Results, Performance, or Academic records, it eventually becomes a healthy environment between Teacher and Students.
Students share their Problems and Disabilities openly. They build trust in their Tutor and create a Relationship that affects their Career Positively. It helps engage students in a more advanced manner.
WHAT MAKES 'TUTORSHELL' THE IDEAL CHOICE FOR YOUR STUDENT RECORD MANAGEMENT SYSTEM?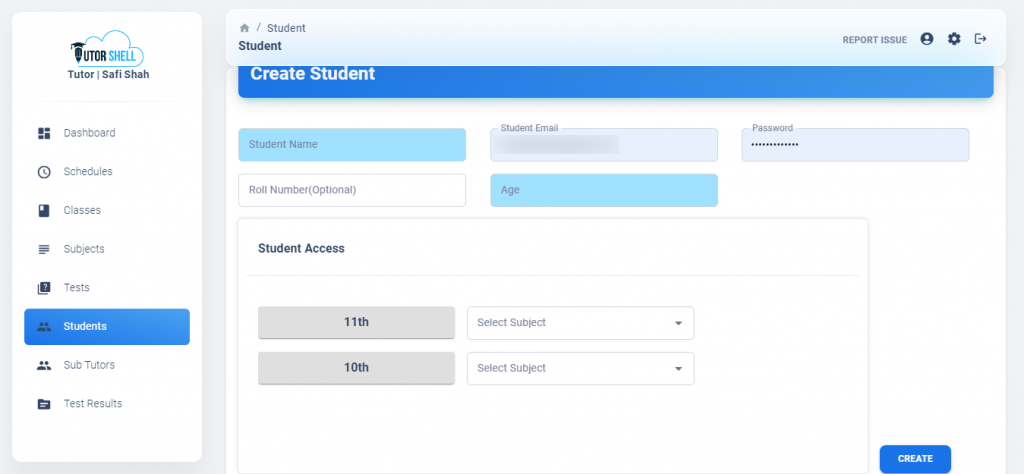 TutorShell is a Cloud-Based Tutor Management System that helps Tutors to Manage their Students from Around the World. TutorShell is a platform enabling Teachers to Share their best Practices with Students through a Network.
Student can take their Classes from anywhere, can use the Study Materials Provided by the Tutor, Can Appear for Tests, Can Choose their Subjects to Study, and can have their test results easily.
TutorShell is the Ideal choice for Student Record Management because of the Efficiency and Capabilities that a Tutor Provide to all their students in terms of Learning, keeping Track of Records, or their Educational Growth.